Through the EU project named « SCALE », Microphyt, a leading company in the production and marketing of microalgae-based bioactive ingredients, is supported with more than €15 million with European Union's Horizon 2020 Research and Innovation Programme and the Bio-based Industries Consortium (BBI-JU) contribution among others, to construct a plant that will accommodate new products roll out and growing demand.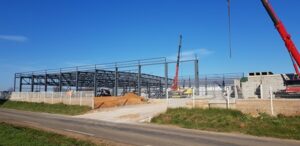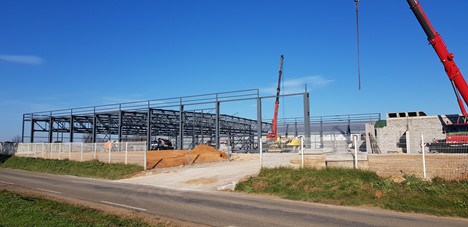 The SCALE project strives to build and operate the world's first fully-integrated microalgae biorefinery to produce natural active ingredients of high nutritional value for the food, food supplements, feed and cosmetics sectors. This flagship plant scale-up the microalgae production process from demonstration scale to Flagship industrial scale with an annual capacity production of more than 100 tons of high-value ingredients, and will be located in Baillargues, near Montpellier (South of France).This new production site will create up to 60 direct jobs and 190 indirect jobs.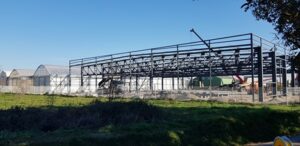 The plant will deliver large scale sustainable production of Microphyt's natural specialty new and safe ingredients from microalgae for nutrition, food & beverage, personal care, and wellness industries. Its construction began at Microphyt's facility in France in September 2021 and represents the first-of-its-kind fully-integrated microalgae biorefinery at an industrial scale.
The biorefinery aims to ensure the sustainability by operating the plant as a truly integrated biorefinery converting biomass into a variety of products and without generating waste; and to supply the market demand by demonstrating the efficiency, quality, purity and safety of the end-products in full conformity with the EU and FDA regulations.
The 11 project partners gathered during a virtual meeting in early January during which they discovered the pictures of the construction. This meeting was an opportunity to review the progress since the Kick-off of the project in June 2021 and to plan the next actions for the coming months.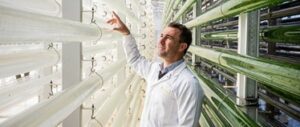 Microphyt CEO, Vincent Usache introduced the meeting by wishing his best for this new year to all the partners: « We are really proud to coordinate the SCALE project which foster the transition towards sustainably produced microalgae-based ingredients for nutrition and wellness. SCALE is a key step for Microphyt and for each partner as it unlocks the full potential microalgae and its amazing biodiversity. We hope 2022 to continue on the success of 2021 with the realization of SCALE activities and objectives ».
Stay tuned on the project's networks and website to follow the progress in the next coming months!