The EU Green Week is one of the main European events dedicated to environmental policy, which occurs yearly. In 2022, the priority was given to "the European Green Deal – the EU's sustainable and transformative growth strategy for a resource-efficient and climate-neutral Europe by 2050". In that context, from May 30 to June 5, 2022, various virtual events, two days of conferences and several virtual exhibitions were organised.
The European Green Week initiative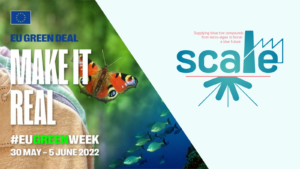 The EU Green Week is the key event in the EU environment policy calendar in early June. This annual opportunity  to debate and discuss European environmental policy attracts policymakers, leading environmentalists, stakeholders and other interested parties from across Europe and the globe.
Down the years, EU Green Week delivered on its objectives, improving the understanding of EU environmental policies, feeding into debates about their development, and improving the overall image of the EU among citizens and stakeholders around Europe.
This year, the European Green week  focused on the 'European Green Deal'. It was articulated around a high level debate on what happens to the EU environmental policy in times of crisis and three important aspects of the transformation – circular economy, zero pollution, and biodiversity. Dedicated events were organized throughout the week by the European Commission, but also by independent entities.
SCALE contribution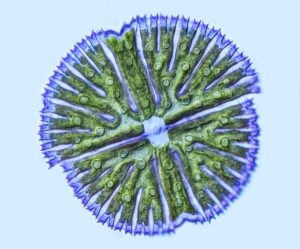 SCALE is an interesting example of how the bio-based industry is helping to replace non-renewable fossil resources with "waste" and accelerate the chemical industry transition to circularity.
SCALE will allow a greater independence from raw materials by supporting the emergence of microalgae as a commercial renewable feedstock to be used as a natural alternative to synthetic compounds, animal extracts and petroleum derivatives in the food, food supplements, feed and cosmetics sectors.
The project will help to reduce greenhouse emission, as the cultivation of microalgae does not emit any greenhouse gas, and partners will investigate ways to optimize energy efficiency and to reduce carbon emissions from the industrial activities of the plant.
SCALE will aslo help to replace fossil-based material with biobased, renewable material (contribution to the EU's 2050 long-term strategy for a climate-neutral Europe), by offering credible, novel, natural and renewable microalgae-based alternatives to fossil-based products in cosmetics (petroleum-based ingredients used for texturing and silicone oils), food supplements and feed (synthetic carotenoids), bringing the same or better properties with less i